STEAMULATION PRIME PRO
An amazing one-tube shisha made of stainless steel that allows for maximum customisation and smoking pleasure. Highest quality "Made in Germany" with all patented Steamulation features!
Hand blown crystal glass and V2A stainless steel parts, which are manufactured, designed and assembled in Germany, guarantee a long durability.
Click below to watch the product video!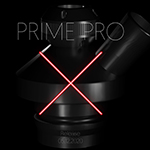 You must be of legal age to enter this site
This website contains adult material and is only suitable for those 21 years or older. Click Enter only if you are at least 21 years of age.
EXIT
STAY UP TO DATE
Submit your email to get updates on products and special promotions.